Evolusjon – en erstatningsreligion?
HVORDAN VITENSKAPELIG BEVIS BLIR IGNORERT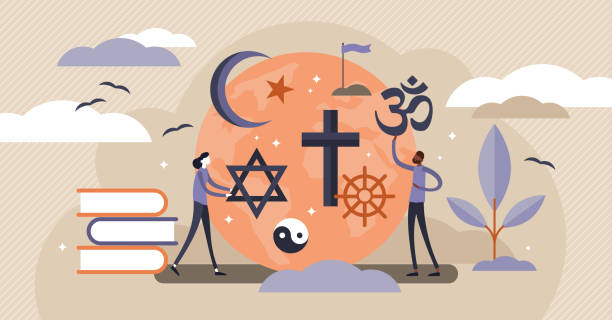 Sjansen er stor for at du ikke har hørt om den kjente forfatteren og professor ved Yale University David Gelernter (Skole for ingeniørfag og advendt vitenskap). Han har laget bølger siden han erkjente at han nå avviser darwinsk evolusjon. I fjor klaget Gelernter, i et intervju organisert av det prestisjefulle Hoover Institution, over hindringen av frie uttalelser fra dem som forsøker å fremme alternativer til evolusjonen, slik som for eksempel intelligent design. Enda verre var det, sa han, at akademikere forsøker å ødelegge karrierene til dem som hevder ett annet syn: 
"Det er ett bittert avslag… en slags bitter, fundamental, sinna, rasende, voldsom avvisning, som ikke kommer i nærheten av en vitenskapelig eller intellektuell diskusjon. Jeg har sett det skje igjen og igjen. 'Jeg er en darwinist, ikke si ett eneste ord imot det, eller; jeg vil ikke høre om det'."
Andre steder, i hans anmeldelse av Stephen Meyers bok "Darwin's Doubt" (Darwins tvil), kommer Gelernter med denne interessante bemerkningen om lidenskapelig forsvar av evolusjonen:
"De minner oss på den utstrekning darwinismen ikke lenger bare er en vitenskapelig teori, men grunnlaget for ett verdessyn, og en nødserstatningsreligion for de mange sjelene som trenger en."
Alle vet selvsagt at den feilplasserte religionen som refereres til av professoren er kristendommen, eller enda mer spesifikt, det som har et forhøyet syn på Skriften som det inspirerte, ufeilbarlige Guds Ord — inkludert troen på en overnaturlig skapelse, støttet av en grammatisk-historisk forståelse av 1 Mosebok. 
Gelernter har mange forgjengere (inkludert sekulære humanister) som har innrømmet den religiøse og filosofiske naturen til darwinsk evolusjon. Men evolusjonen er vel vitterlig vitenskap, ikke en "nødserstatningsreligion" slik som Gelernter hevder? Ifølge OED inkludere ordet "religion" "en jakt etter, interesse for, eller bevegelse, som følger etter noe med stor hegivenhet", og "handling eller oppførsel som indikerer en tro på, lydighet til, og ærbødighet for gud, guder eller liknende supermenneskelig kraft". Dersom du erstatter ordet "gud" med den påståtte kraften innen Darwins teori (i en hvilken som helst av dens nåværende former) og tar i betraktning den iver og glød som følgerne har, så passer disse definisjonene perfekt.
Kristne blir ofte foraktet av sekulære skribenter og kommentatorer for deres trosbasserte aksept av bibelske mirakler fordi disse ikke kan bli vitenskapelig testet. Likevel blir disse antagonistene meget sinna dersom deres egen tro blir underkastet samme granskning! De ønsker et unntak, og forventer at deres egen ubeviste tro (deres uvitensapelige anntagelser) skal bli akseptert uten spørsmål eller kritikk.
–
Å VEDLIKEHOLDE TROEN TIL TROSS FOR MOTSTRIDENDE VITENSKAP
Den konstante flommen av forkningsrapporter fra alle vitenskapelige emner gir tilstrekkelig grunn for folk å sette spørsmålstegn ved både neo-darwinisme og "dyp tid" (deep time). Likevel, som de følgende eksemplene viser, klynger mange seg fremdeles til deres naturalistiske verdenssyn.
–
Åpenbare feiltakelser over milloner av år
"Ny forskning offentliggjort… i Prcedings of the Royal Society B fremhever dusinvis av ravfossiler fra Cretaceous-perioden (kritt-perioden) som fremdeles inneholder bevis for deres okkupants originale farger. Med sine fargeeksplosjoner av metallisk blå, lilla og grønn, så virker disse instektene både fremmed og kjent."
Angivelig er disse ravstykkene fra Myanmar 99 millioner år gamle, men de fangede insektene ser ganske "kjente" ut fordi de likner deres nålevende motparter. Der finnes sterke bevis mot "datoene" som er gitt disse utsøkte, bevarte skapningene. Samme hvilket nivå av fossilbevaring som blir oppdaget, så setter ikke de fleste bitenskapsmenn noen spørsmål ved deres evolusjonære verdenssyn, som med den påfølgende oppdagelsen acv subcellulære strukturer – kjærner og kromosomer, i et nebbdinosaurbein:
"Våre data støtter hypotesen at forkalket brusk er bevart på molelylnivå i dette Mesozoiske materialet, og foreslår at restene av kronosytter (bruskceller) som en gang levde, inkludert deres DNA, kan bevares gjennom millioner av år."
Dette er en fornektelse av resultatene til de vitenskapelige undersøkelsene som har elliminert selv muligheten av slik bevaring. Istedenfor er det sterke bevis for at disse dinosaurene levde for bare noe få tusen år side.
–
Nølende om hybrider
Vitenskapsmenn som abonnerer på bibelsk kreasjonisme har lenge forutsett at der burde være mange forekomster av dybridisering mellom diverse medlemmer av samme skapte dyreslag. Vi vet, for eksempel, nå at alle arterav hester, muldyr, esler og serbraer (familien Equidae) kan danne hybrider. 6 av 8 bjørnearter (familien Ursidae) kan hybridisere, det samme kan 81% av alle 149 artene ender, gjess og svaner (familien Anatidae). Dette bekrefter at disse skapningene bare diversifiserte seg i løpet av de siste få tusen år. Med tanke på dette høye nivæet av krysningsavl (ofte med fruktbare hybrider) er påstanden om at de har blitt oppdelt gjennom millioner av år det reneste vitenskapelige vrøvl. Fiskeforskere ble nylig forbløffet av den usannsynlige kryssavlen mellom to veldig forskjellige arter.
Avkommet varierte i stor grad, men  har alle blitt kalt "sturdlefisk" (sturddlefish)! Akvatisk økolog Solomon David utbrøt "I foretok et dobbelt forsøk da jeg så det… Jeg kunne ikke tro det. Jeg tenkte, hybridisering mellom stør og padlefisk? Det er ikke mulig."
Men den russiske støren og den amerikanske padlefisken ser veldig forskjellige ut — evolusjonistene tror de har vært isolerte i utallige millioner år. Men beviset sier nei, istedenfor å bekrefte kreasjonistenes forventning til det store mangfold innenfor hvert slag.
–
EN ERSTATTNINGSRELIGION
Alt for ofte blir populærvitenskapen rapportert på en måte som beskriver evolusjon som solid vitenskap — om det er på radio, nyheter, sosiale media eller ukeblader. Forfriskende ærlige innrømmelser blandt evolusjonære skribenter er får og skjeldne, men her er en. Mens hun skrev om menneskelige rasers opprinnelse, innrømmer Angela Saini "Det er umulig å unnslippe troen vår, oppdragelsen vår, miljøet vårt, til og med presset om å ville være korrekt, når det gjelder å fortolke faktaene. Historiene våre kommer i veien," Riktig nok, og vi har sett eksempler på akkurat hvor sant dette er for dem som holder fast ved evolusjonen, en setter aldri spørsmålstegn ved historien fordi det er deres erstatnings-historie om opprinnelsen.  Den tillater de sekulære "trofaste" å ignorere påstander om Skaperen.
Men tilbyr denne erstatningsreligionen dens hengivne følgere svar til livets store spørsmål? Spørsmål om opphav (Hvor kommer vi fra?), mening (Hvorfor er vi her?), og sjebne (Hva skjer etter jeg dør?). Mange hevder at evolusjonen kan gjøre akkurat dette. Mens det er fundamentalt en alternativ teori om opphav, så er den mye mer enn dette, som en ny lesning av David Gelernters siterte ord sier. For eksempel innrømmer den britiske fysikeren og TV personligheten, Brian Cox (en selvutnevnt humanist):
"..der er selvinnlysende mening i universet på grunn av min egen eksistens, eksistensen av de jeg elsker, og eksistensen av hele menneskerasen betyr noe for meg. Jeg tror dette fordi jeg har hatt den bemerkelsesverdige luksusen av å tilbringe tid i utdannelse."
Dessverre avviser han eksistensen til hans Skaper, den Ene som livet stammer fra og hvis åpenbarte skrifter gir de eneste pålitelge svar både om meningingen av menneskenes eksistens og skjebne. David Gelernter har virkelig rett i hans oppfattelse av at "Darwinismen er… en nødserstatningsreligion for de mange bekymrede sjelene som trenger en". Men den åndelige sulten inne i menneskene kan bare tilfredsstilles ved å omfavne den uforensede sannheten om skapelsen(fallet/evangeliet i Bibelen. Kompromisser som at "Gud brukte evolusjon" er ikke bra nok.
–
HELE SANNHETEN OG INTET UTEN SANNHETEN
A. E. Wilde-Smith (1915-1995) var en sveitsisk født, britisk vitenskapsmann med en brilliant hjerne og tre velfortjente dekorasjoner. Hans mange bøker presenterte et sterk vitenskapelig utfordring til evolusjonen, men han motsatte seg også ideen om teistisk evolusjon. Han påpekte at en slik ide var motstridende til Jesu helbredende mirakler:
"Dersom Gud utførte mirakler på den måten, ved den metoden (evolusjon), så ville Jesus aldri ha gitt Bergprekenen, fordi Jesus er Skaperen. Alle ting ble skapt av Ham, og for Hans ære, og for Hans nytelse. Nå, dersom Han lagfe verden ved prosessen av å eliminere funksjonhemmede og syke, så ville Han aldri ha sagt 'Salige er de ydmyke, for de skal arve jorden'. …Du skjønner, alt som er kristent, alt som virkelig er i Kristi sinn, blir kuttet vekk dersom du sier det ble gjort med neo-darwinismens teorietiske  mekanisme; det vil si, ved bruk av tilfeldige mutasjoner og naturlig utvelgelse som sorterer ut de som ikke er gode nok fra massen, slik at de kan reise seg."
Wilder-Smiths poeng er klart: Jesus helbredet kontinuerlig mennesker som var uegnet, men dette er diametralt motsatt til den troen (teistisk evolusjon) at Han skapte via en prosess hvor bare den sterkeste ville overleve. Skapelsen ved Guds Ord (Jesus) avslører Hans store visdom og intelligens, det absolutt motsatte av alt som er tilfeldig og utilsiktet. Sjeler som er bekymret over elendigheten, sykdommen og lidelsen i denne verden er desperate etter svar. Der finnes ingen erstatning for den helbredende, transformerende nåden til Jesus Kristus, Skaperen som ble Frelseren.
---